We are happy to share that we were recently appointed with Liberty Mutual for Commercial Lines. This is a really good opportunity for a few classes of business. Liberty Mutual is super competitive for Frame Builder's Risk, also writing a lot for artisan contractors, and experienced new venture contractors. We are looking forward to working with our new partners!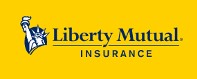 Glossary:
Commercial lines – insurance lines used to cover commercial risks as opposed to personal lines, which cover personal risks. Examples include commercial general liability (CGL), workers compensation, and commercial property insurance.
Frame Builders Risk coverage – Builders risk insurance covers damage to a property while it is under construction. Builders risk insurance policies often can include coverage for the following types of property at the construction site: Buildings and structures. Foundations.
Artisan contractors – Artisan contractors, also known as special trade contractors, are individuals or organization that are hired to handle specialized projects requiring a highly developed and specific skill set. Electricians, framers, roofers, masons and plumbers are some examples of artisan contractors.